Categories:
Other Brands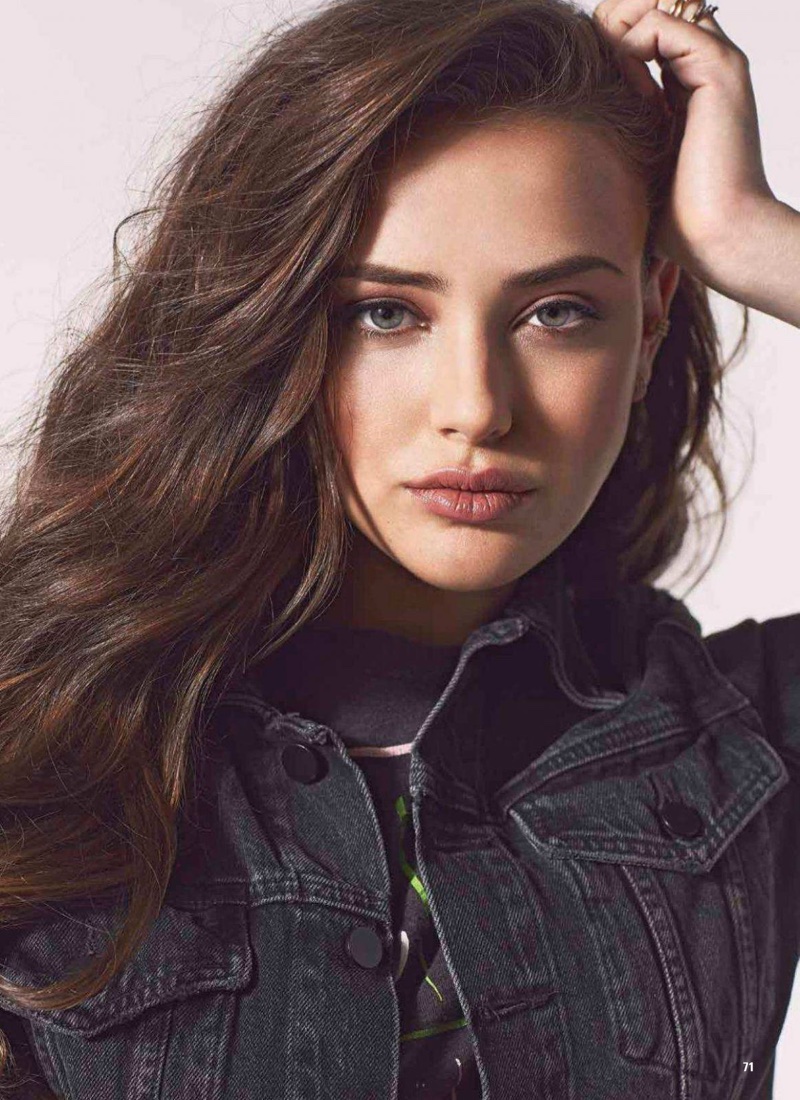 Katherine Langford looks ready for her closeup with her hair in a wavy style
Actress Katherine Langford graces the pages of Seventeen Mexico's June 2018 issue. Photographed by John Russo, the '13 Reasons Why' star poses in chic looks for the fashion glossy. Katherine wears a mix of denim, floral prints and ruffled shirts for the shoot. Her signature brunette tresses are styled in long waves while she shows off her bee stung pout.
Related: Katherine Langford is a Fresh Face for Marie Claire
FASHION SHOOT: KATHERINE LANGFORD FOR SEVENTEEN MEXICO JUNE 2018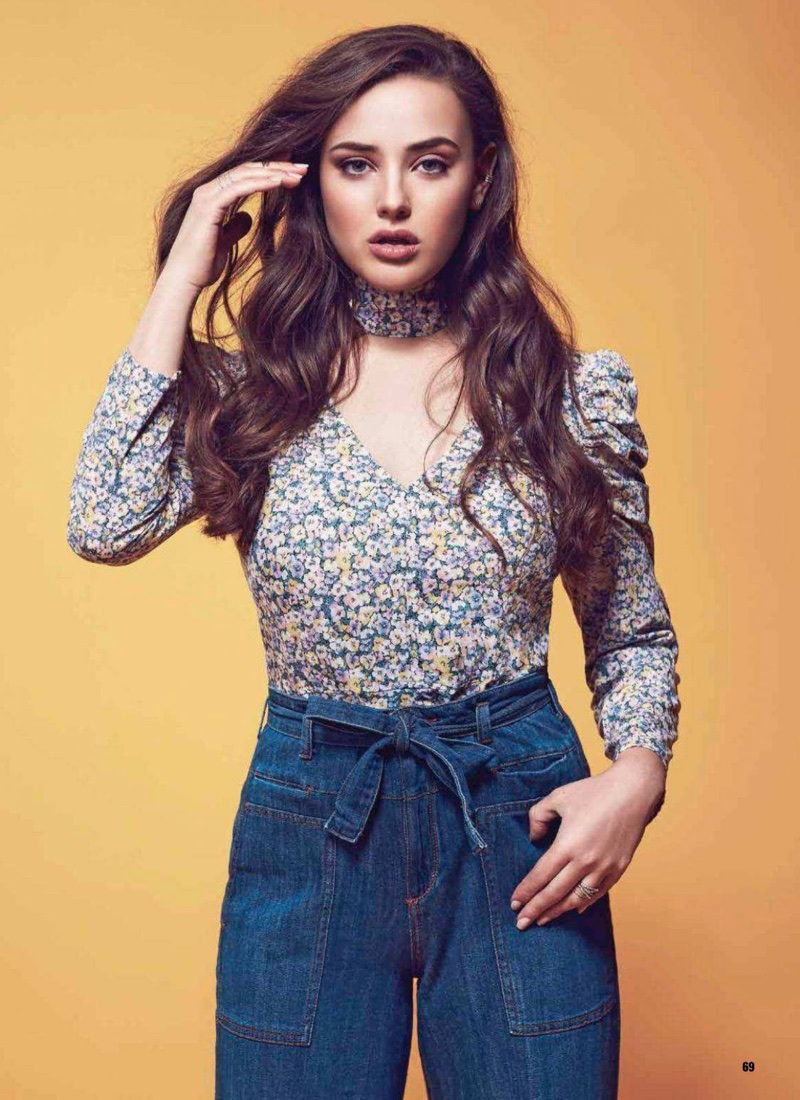 Embracing floral, Katherine Langford poses in high-waist denim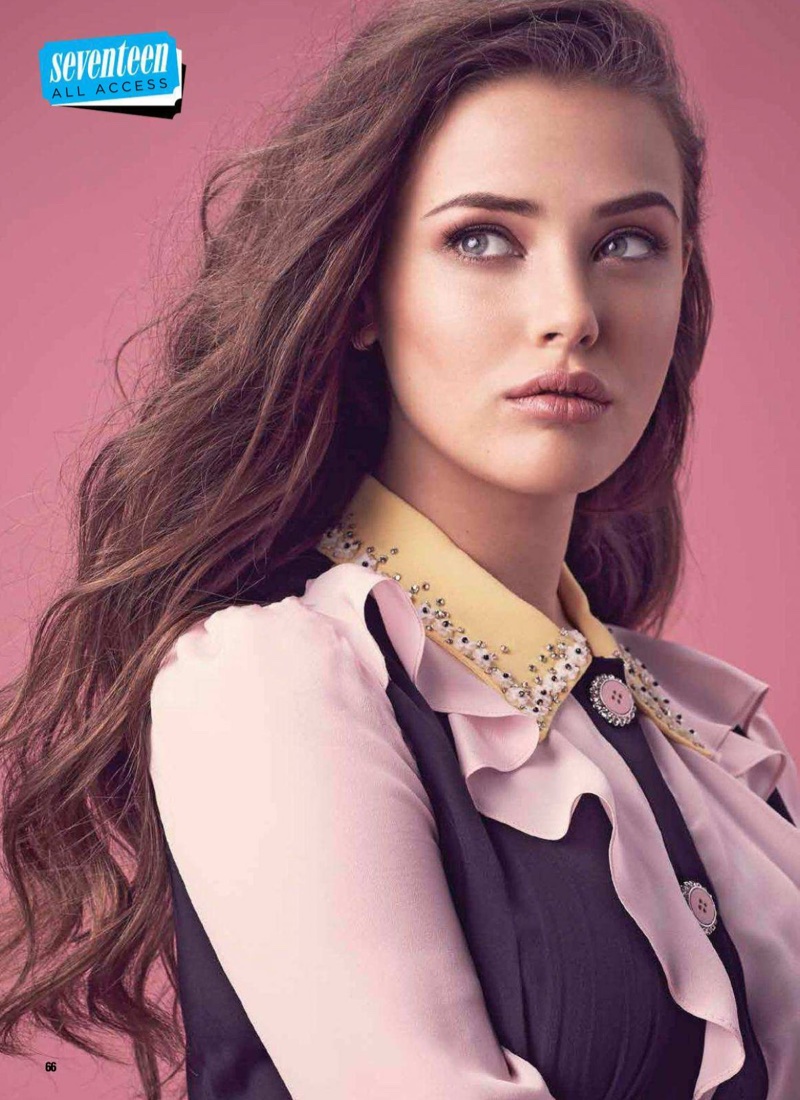 Actress Katherine Langford strikes a pose in a ruffled top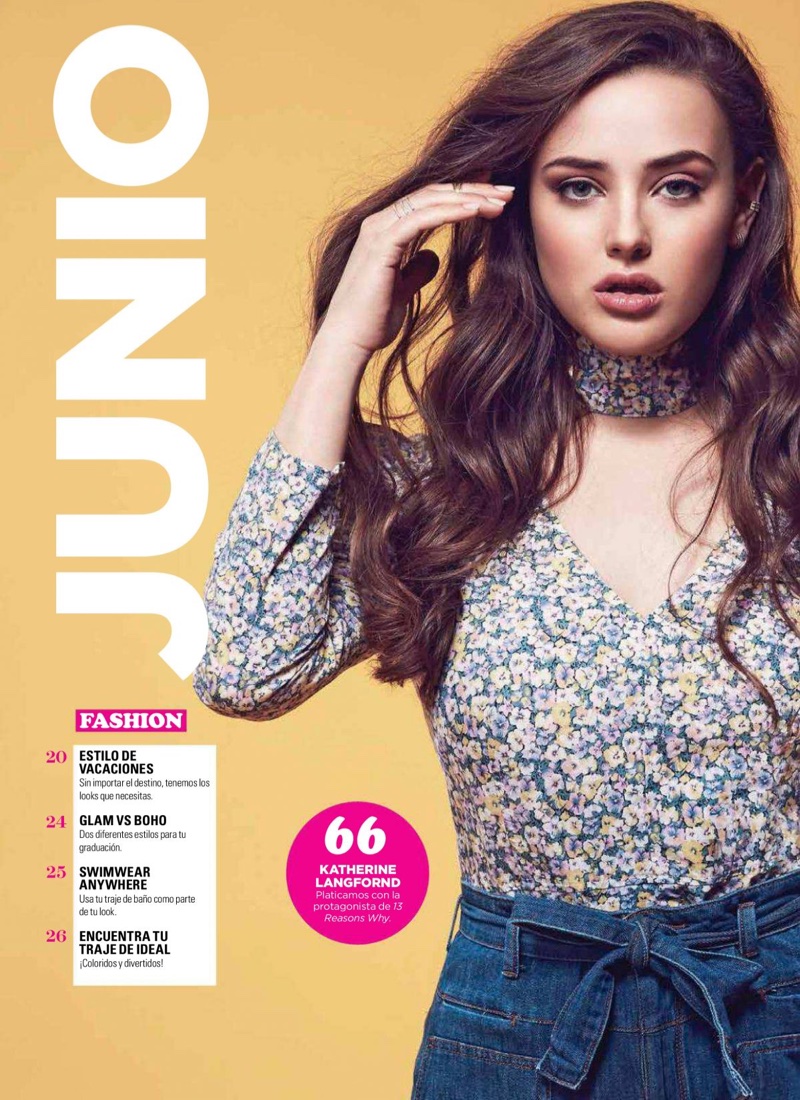 Katherine Langford poses for Seventeen Mexico
comnum(0) tbcount(0) tbcount(38)
Categories:
Other Brands
Be prepared when hunting for the Boy Bag, because there is a new version in town. And if you're done with diamond or chevron quilting and you're looking for a distinctive design, then this new Boy might be the one to take home with. For those that are interested, this is a Spring Summer 2018 Collection design. It's a seasonal style and might be around for very long. So get it while its still here.
The Design
The Boy is the Boy, the basic details will never change. Like the large boyish chain, the iconic Boy Clasp or it's beautiful shape. Even the interior has been unchanged.
But let's look at the new components. This Boy isn't made with diamond quilting, but instead it's crafted with the large stitch quilting crossing one over the other. The lines that create the quilting are designed with crosses inside.
There is more. It's the Boy Clasp. Remember of the original version looks like? It features 6 block studs. This Boy has also the same Boy Clasp, but it's built with only 2 block studs, the other 4 are circle studs.
The adjustements are small, but it's enough to seperate yours from the crowd. And besides, this Boy still looks classic, timeless and gorgeous beyond words.
The Interior
The interior is the same as any Boy Bags. Inside you will find one main compartment as well as a zip or patch pocket.
The Sizes And Prices
The sizes and the prices are the same as the original/classic Boy Bags. To see the most recent prices, please go to: Chanel Classic Bag Prices.
More Images And Colors
comnum(0) tbcount(0) tbcount(157)
Categories:
Other Brands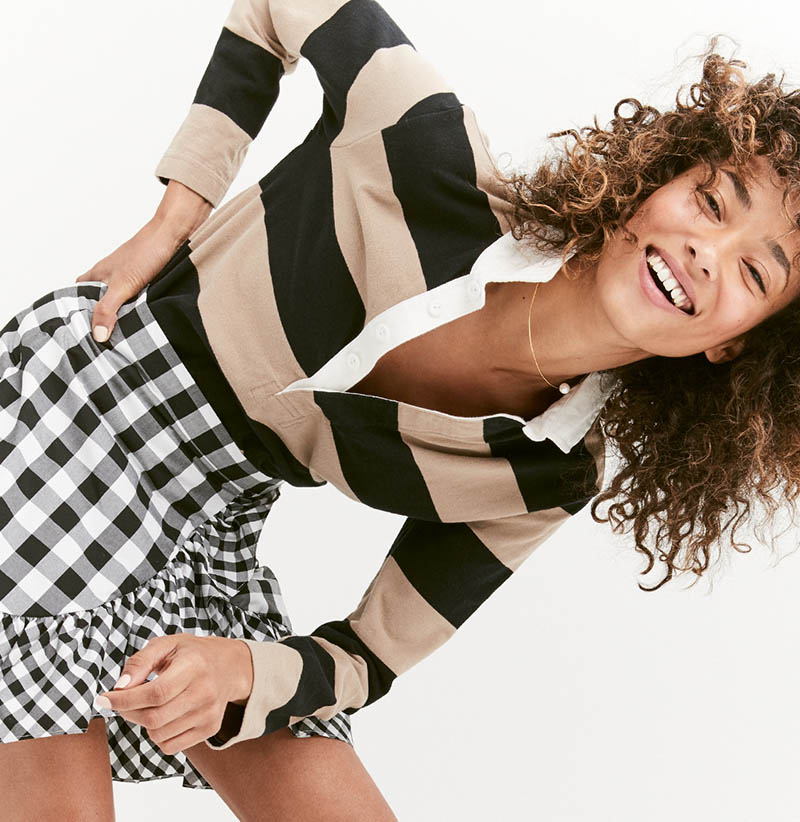 J. Crew '1984' Rugby Shirt in Stripe and Ruffle Mini Skirt in Gingham
Take on one of the season's hottest trends–gingham–with J. Crew's new arrivals. The American fashion icon spotlights the checkered print in its latest style guide. Called 'Checks, Please!', the fashion shoot stars model Anais Mali. A color palette of black, white and khaki covers wrap skirts, maxi dresses and button-up shirts. Paired with statement bags and sneakers, these looks will be great for spring.
Related: J. Crew Offers Up Casual Finds for Spring
J. CREW 2018 GINGHAM STYLE GUIDE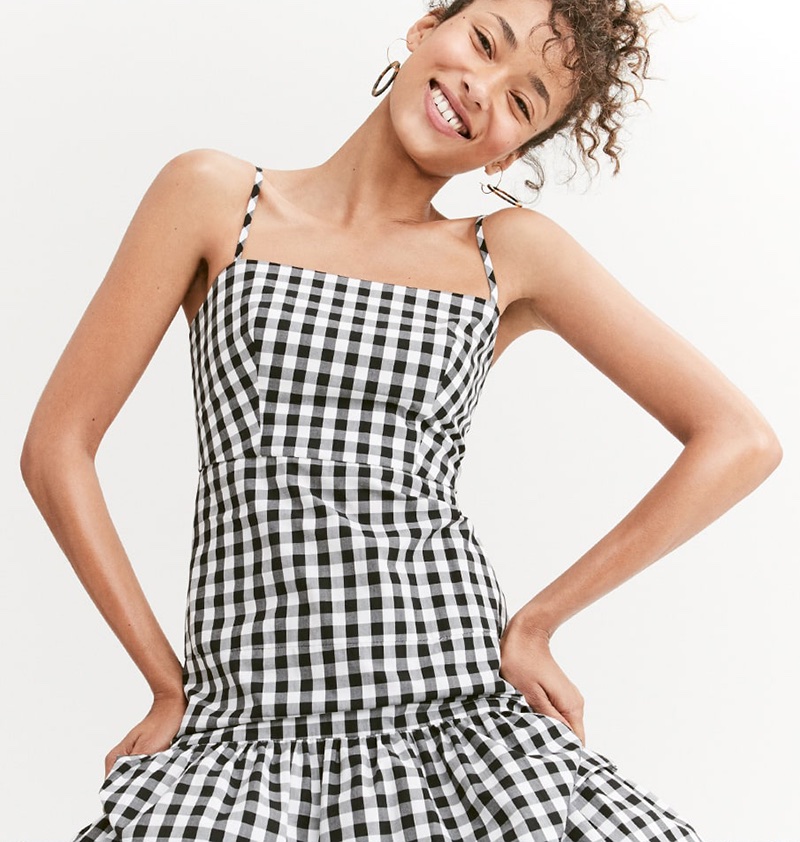 J. Crew Tiered Gingham Gown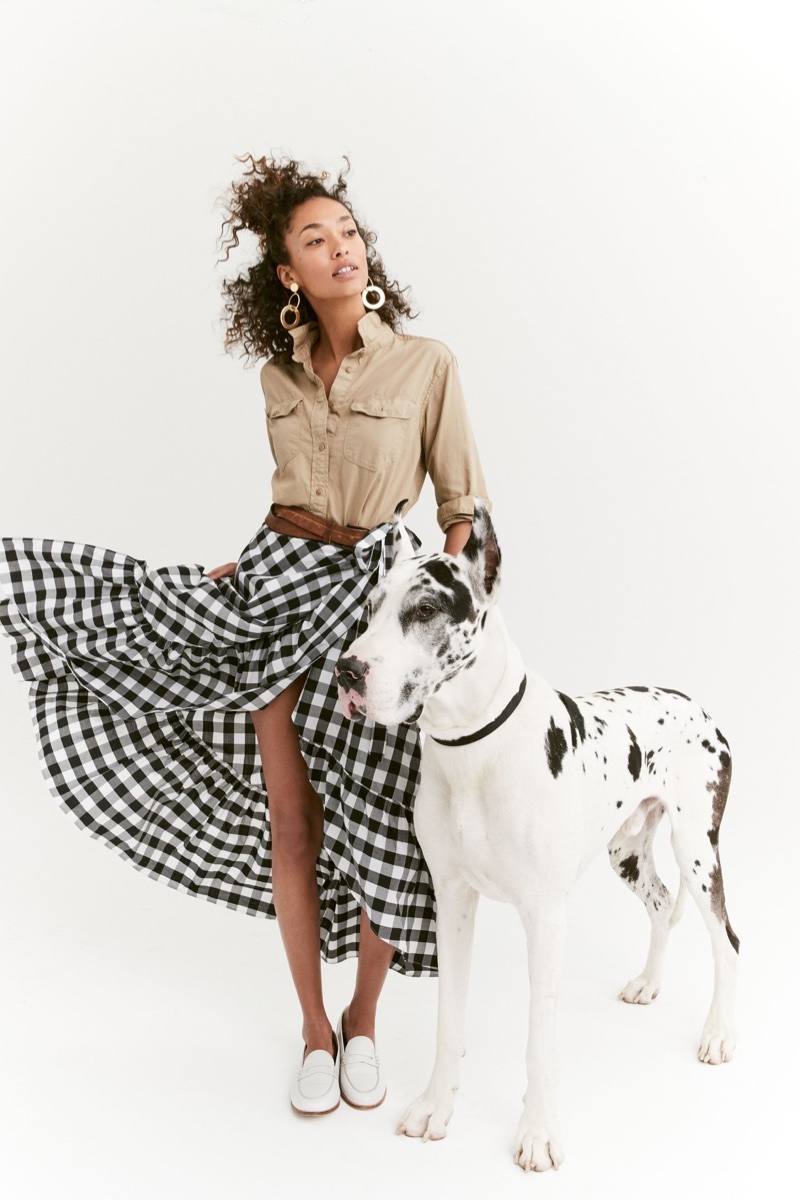 J. Crew Fatigue Oversized Boy Shirt and Gingham Ruffle Wrap Skirt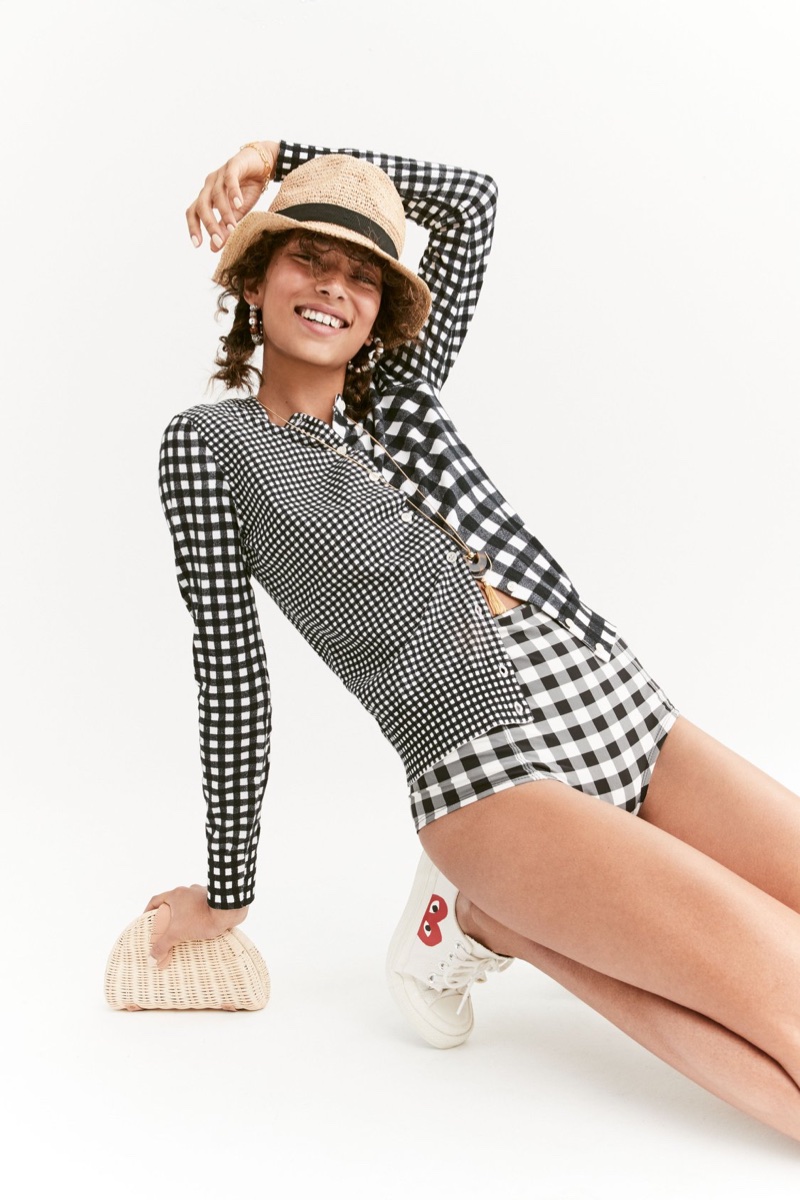 J. Crew Cotton Jackie Cardigan in Gingham, High-Waisted Bikini Bottom in Oversized Matte Gingham, Packable Straw Hat and Fan Rattan Clutch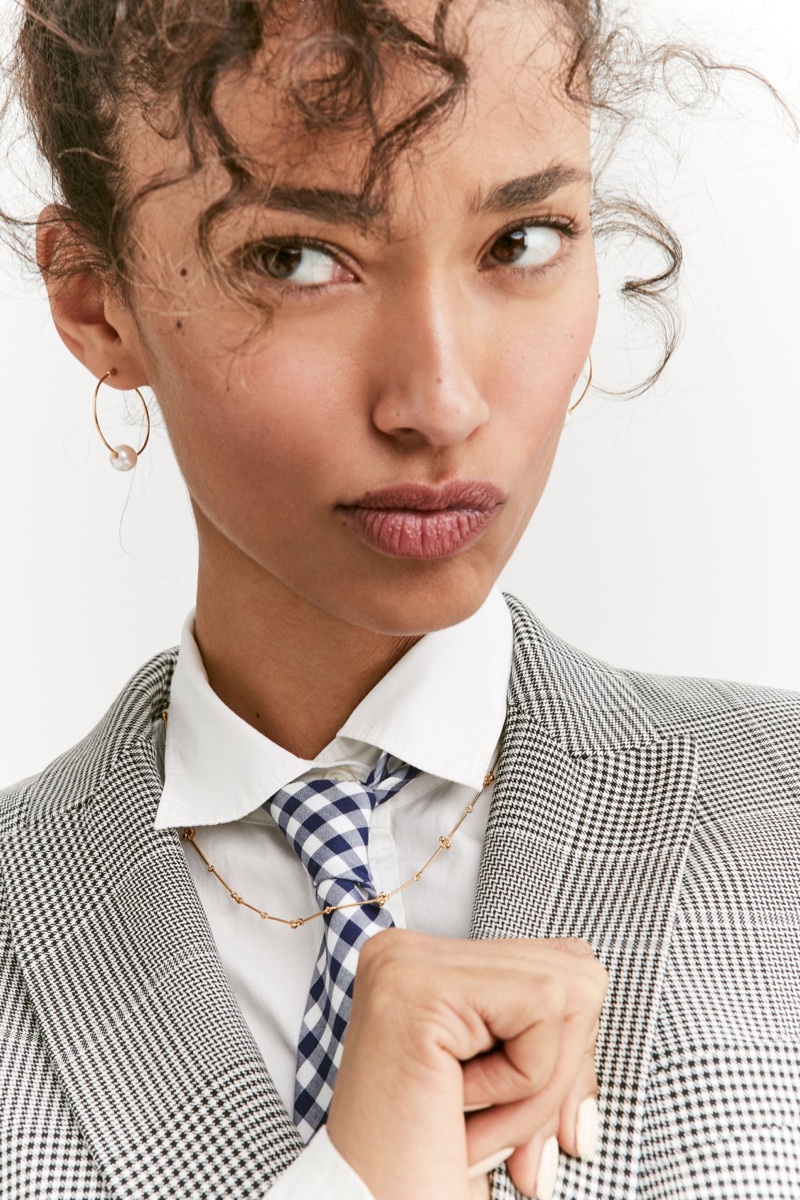 J. Crew 'Dover' Blazer in Glen Plaid, Thomas Mason for J. Crew Boy Shirt and Cotton Tie in Classic Gingham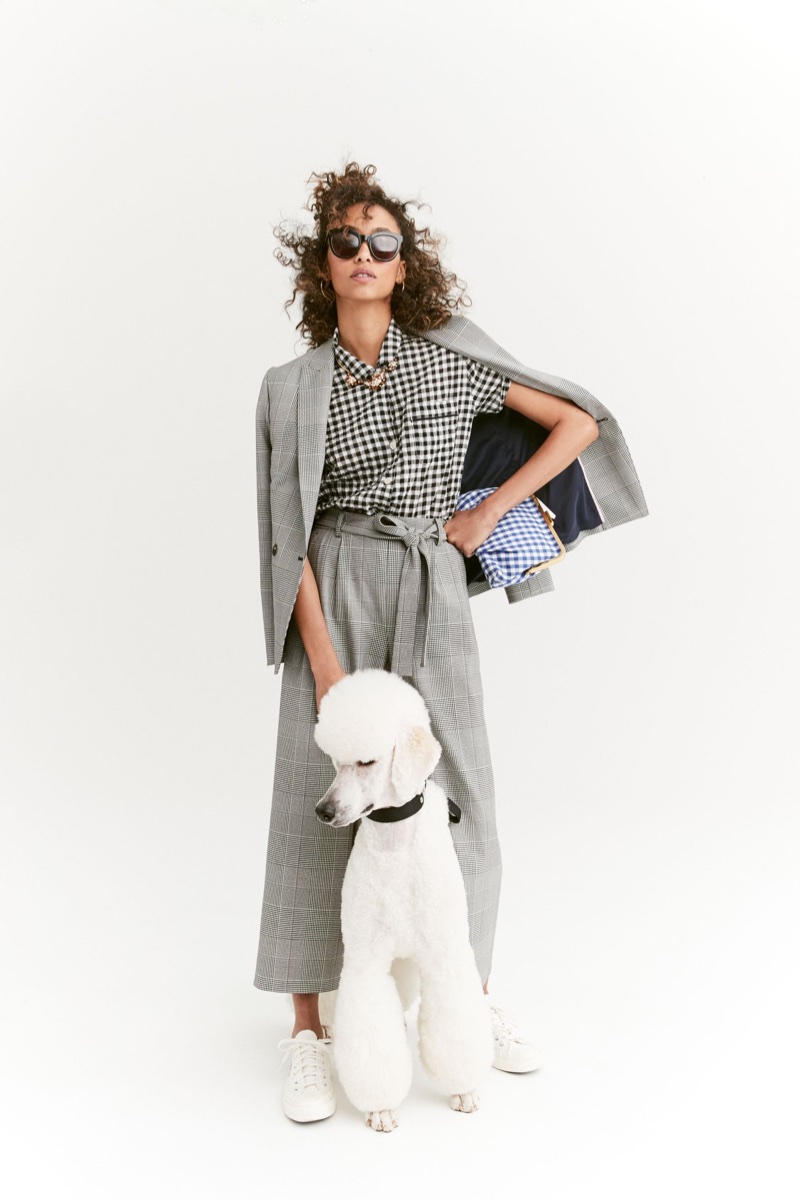 J. Crew Gingham Pajama Top, Pleated Wide-Leg Pant in Glen Plaid, Frame Clutch and 'Cabana' Oversized Sunglasses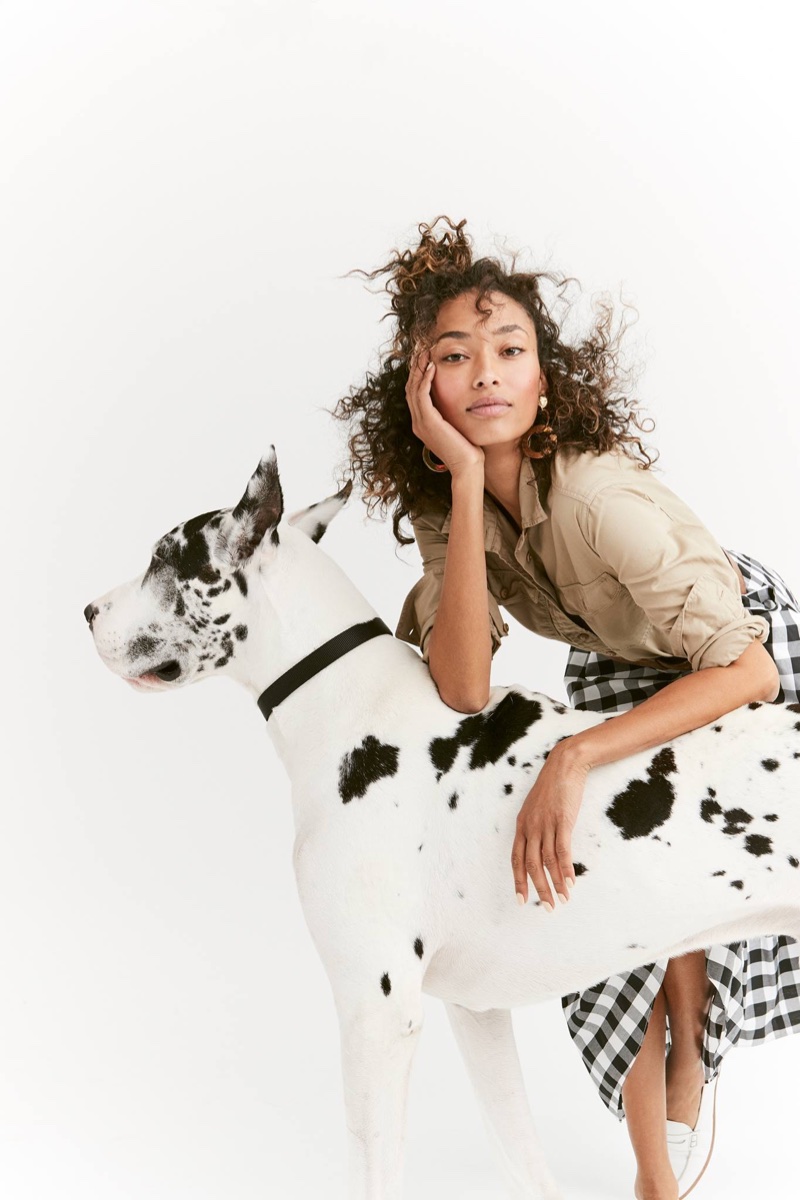 J. Crew Fatigue Oversized Boy Shirt and Gingham Ruffle Wrap Skirt
comnum(0) tbcount(0) tbcount(143)
Categories:
Other Brands
Tori Praver heads to the beach for the May 2018 issue of Glamour Russia. Photographed by Diego Uchitel, the blonde beauty poses in swimwear and surfer fashions. Stylist Polina Shabelnikova has Tori wearing a mix of bikinis, lightweight jackets and one-piece swimsuits. The American stunner models designs from labels such as Guess, H&M and Calvin Klein.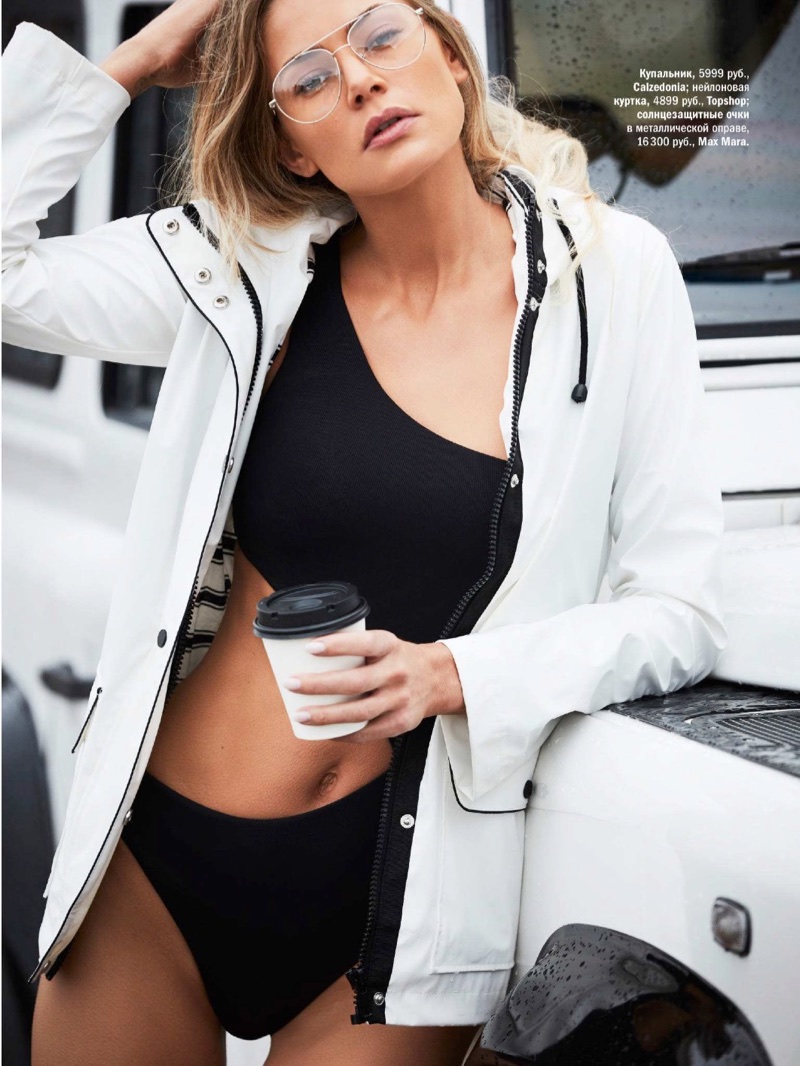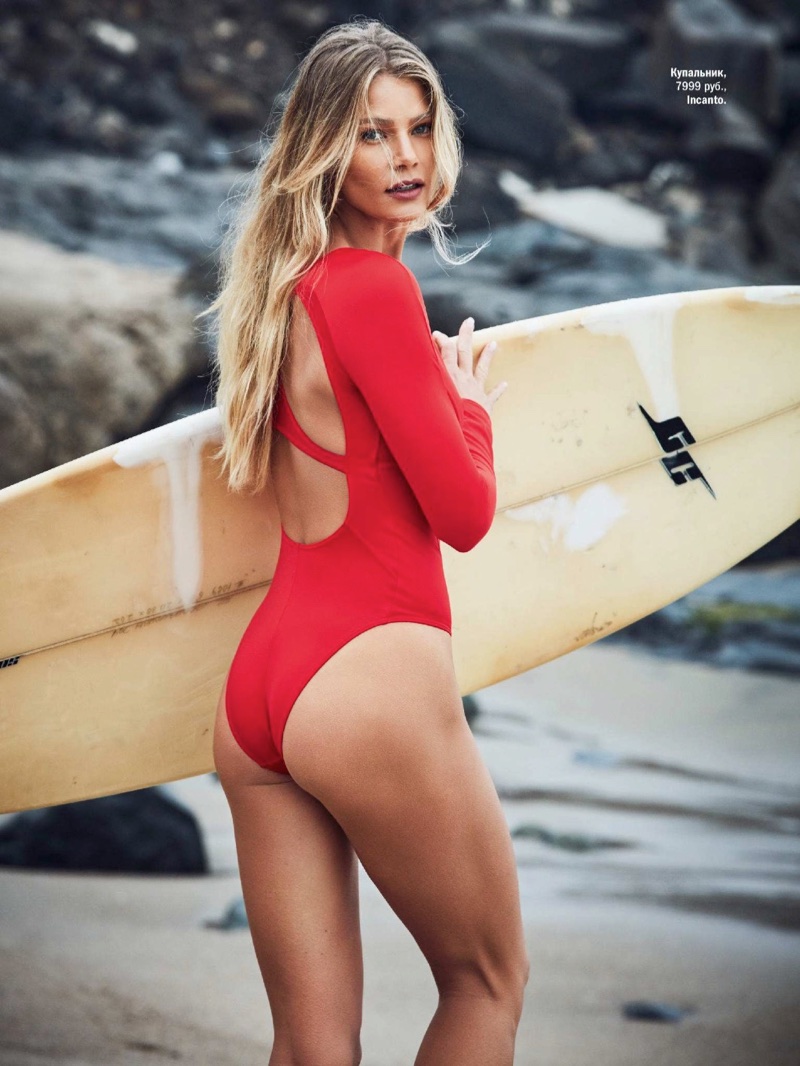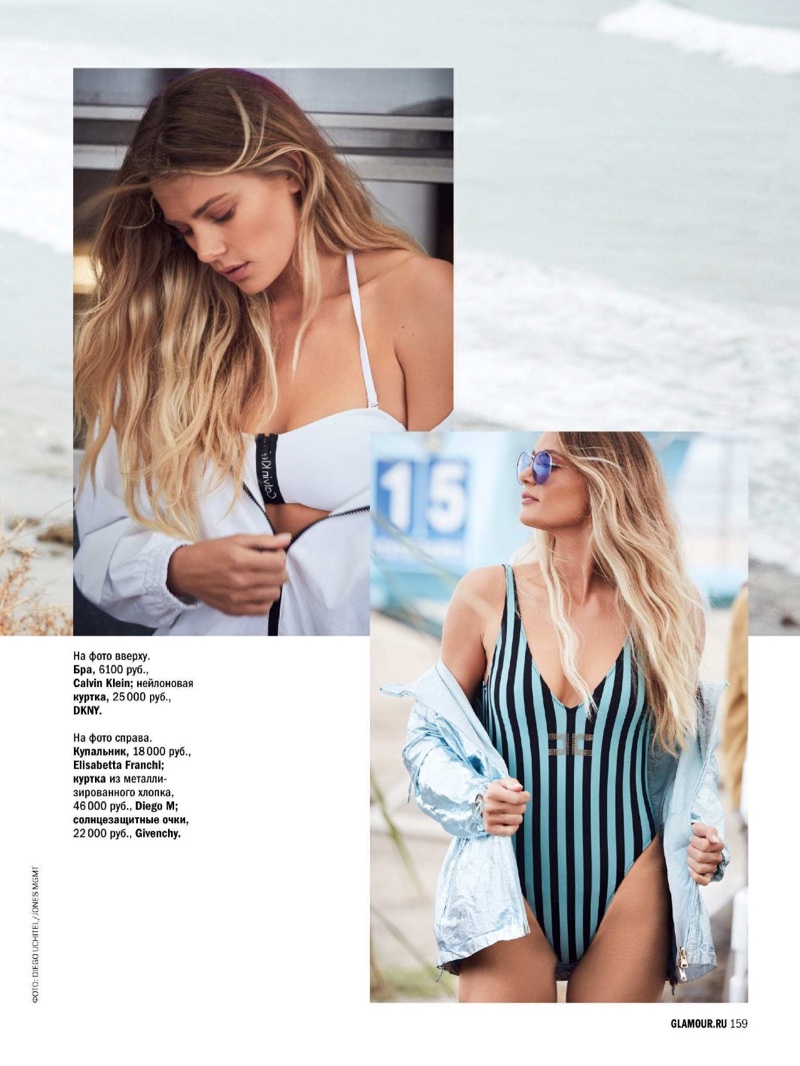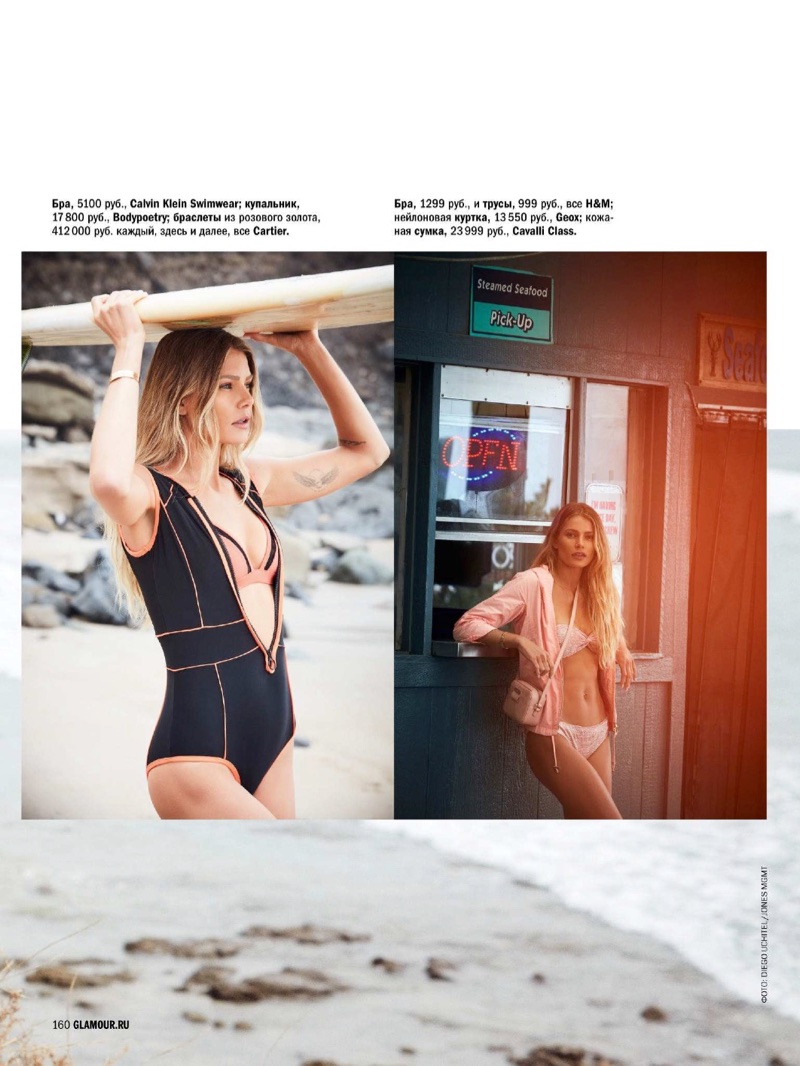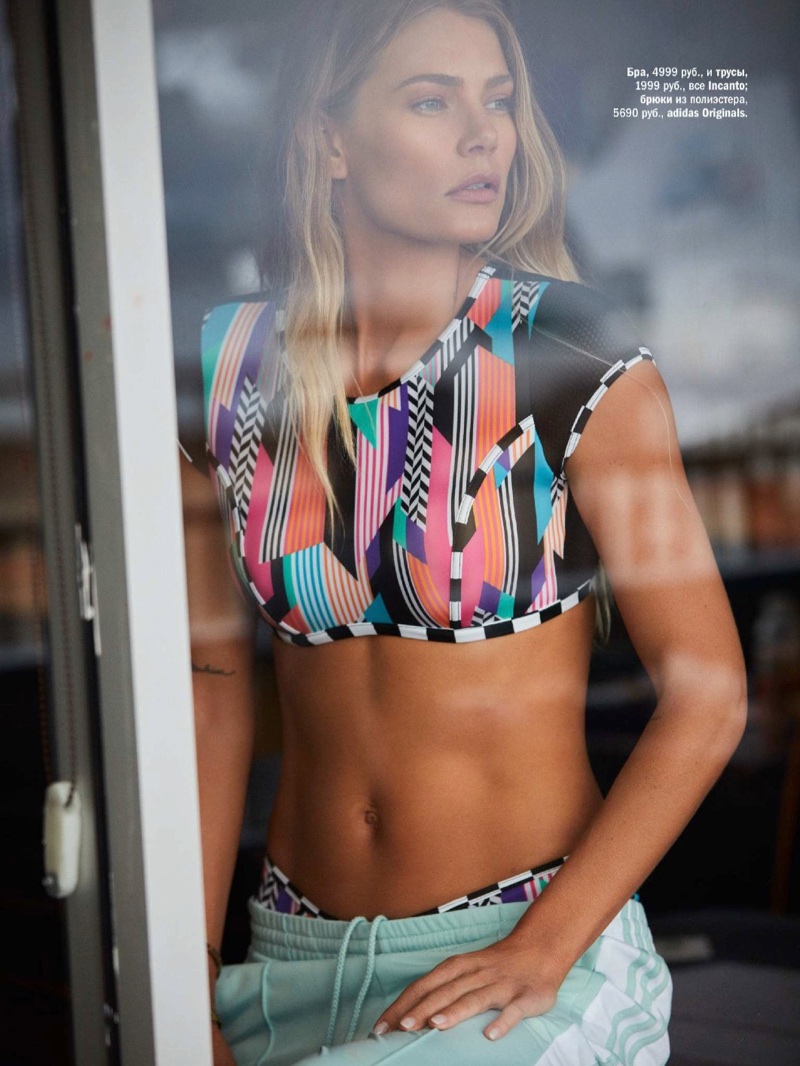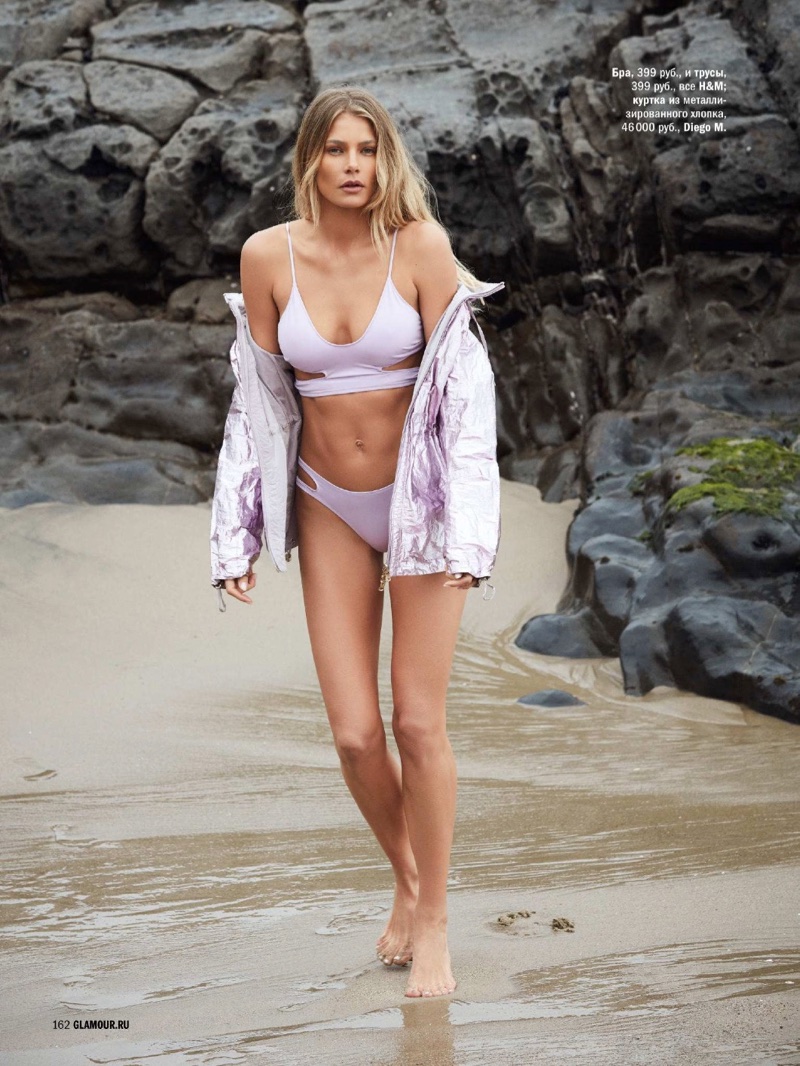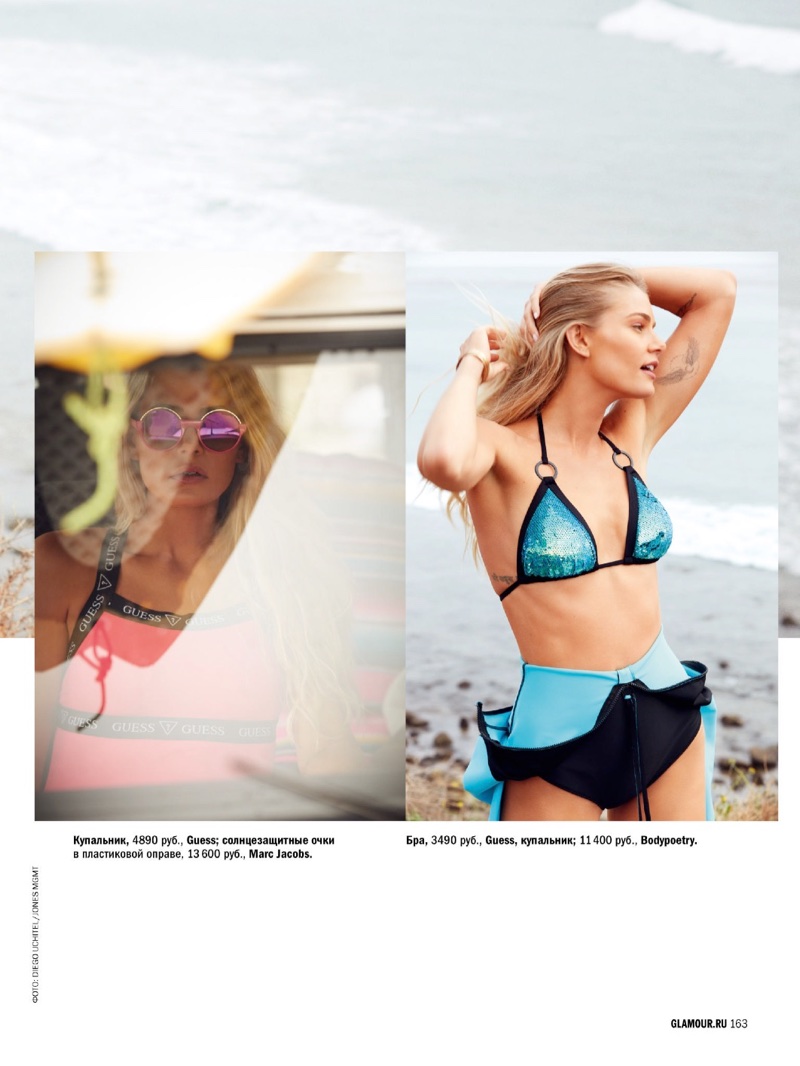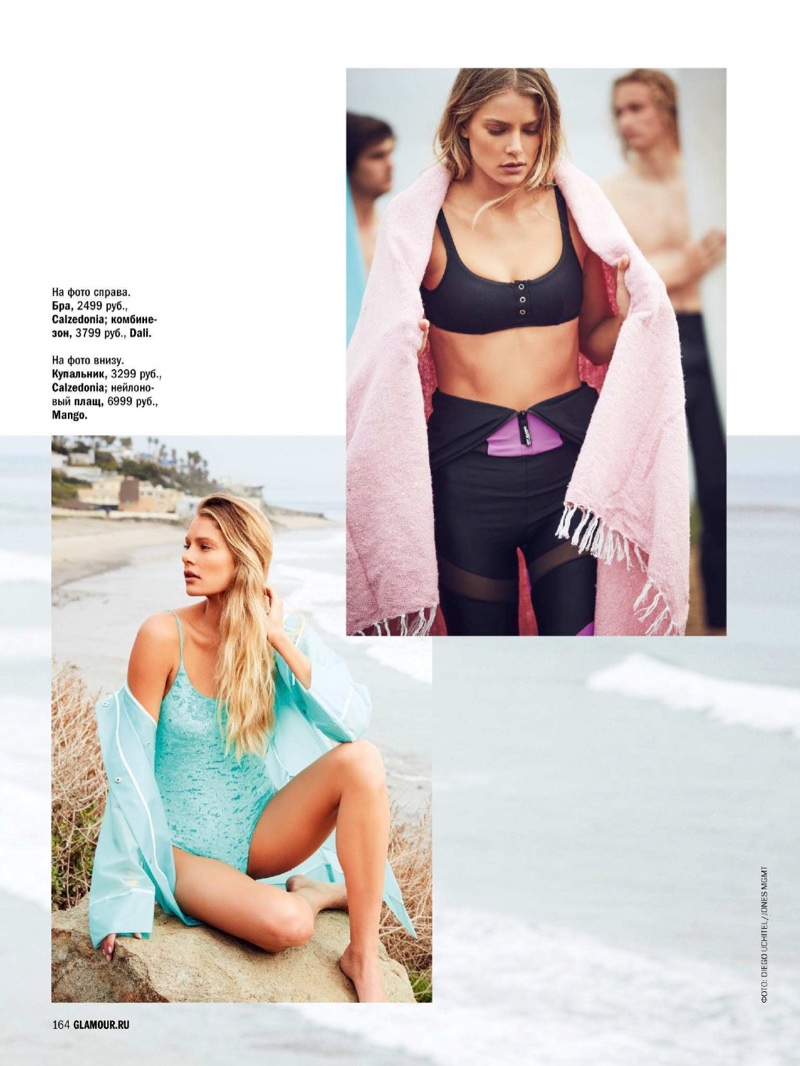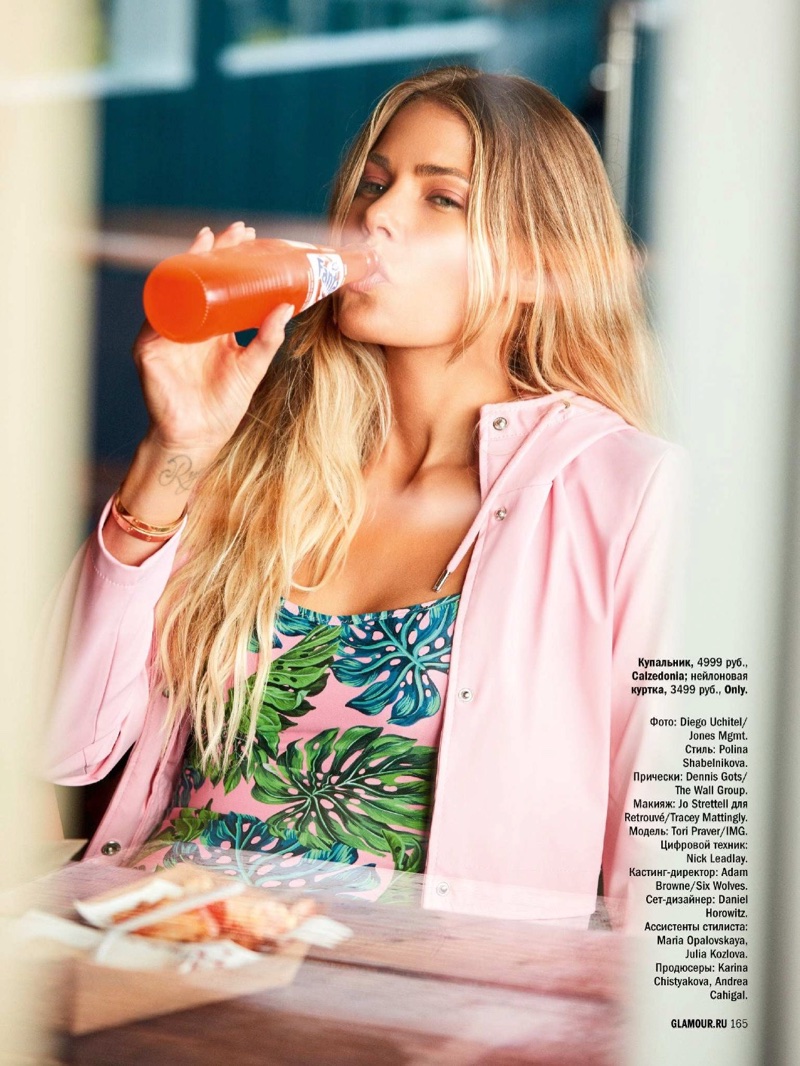 b
comnum(0) tbcount(0) tbcount(144)
Categories:
Other Brands
One after one irresistible handbags are popping out from nowhere. We have reviewed the Coco Quilted Bag, Deauville Camellia Bag, Classic Shoulder Flap Bag and it doesn't top. Today, we will be chit chatting about the Chanel Puffy Bag. So get your tea and cookies ready.
The Design
There is actually an older Chanel bag that's also called the Puffy Bag. But the one that you're now eyeing on is the modernized version and it's ready to become your baby. So what is Puffy all about?
Oh I like the name! Puffy means soft, round and light, and I can imagine. The Puffy Bag is not like the Classic Flap Bag, which is another plus. It's chevron quilted but done in an elegant way, because the center is divided with a straight-line, can you see that?
What's more? True to its name, the bag is indeed round and soft. And gladly, it's made from calfskin, which is also durable and strong.
The center features the smooth signature CC logo, but then again look closer. The middle of the logo is actually designed with a different color (same shade as the bag).
And besides all, it comes with the iconic woven chain leather strap for shoulder and cross body carry. But I'd love it because of the uniqueness, and I hope that there will only be limited available, so that it stays scarce.
And talking about the price, it's even cheaper than the Small Classic Flap Bag. Yep, isn't that a steal?
The Interior
So how does the interior look like? Well, sufficient space for everything. And it might be even better than the classic edition because there is just one big compartment, so you can organize your stuff as you like. And there is also a zip pocket for the important essentials like paper money or credit cards.
The Prices And Sizes
We do not have the style code, but we can share the current price. The measurement is comparable to the Small Classic Flap Bag and this handbag in small size is retailing for $3200 USD.
The Small Classic Flap Bag is now selling for $4700 USD. You see, this baby is much cheaper. And it's made from calfskin!
For as far as I know, this bag comes in white, black and navy.
More Colors
comnum(0) tbcount(0) tbcount(240)
Categories:
Other Brands
High-quality clip-in hair extensions are popular because of how easy they are to use. Change up your hairstyle or add volume and body with the right extensions. Clip-in extensions are versatile and affordable. With a little practice, you can learn to use them like a professional and enjoy the results every time you use them.
These extensions come in an array of weights, lengths, textures, and colors. Shop around to find the ones that best meet your needs. Usually, they come in lengths of 14 to 22 inches and in packages of 6 to 10 extension pieces.
Before you start using them, get familiar with how they work. The strips of individual hairs are called wefts. You might need to adjust the number of sets you buy to accommodate the thickness or style you are after. If your hair is thin, you may not use every single weft in a package. If it is thick, you may need more wefts to get a natural look.
Most sets come with test wefts. These are extensions that do not have clips attached to them. Use them to match them to your current hair color or help you choose a different hair color dye if you plan to dye them to match a new color that you have in mind. To install them, follow these steps:
STEP 1
Start with dry, tangle-free hair. Lay the extensions down flat on a clean surface. Comb them if necessary to remove any tangles. Place your fingers on either side of your hairline about an inch below your ears. Separate your hair at this place and then put the top layer into a clip. Note that most sets have about three wefts that are longer than the rest. These go on the back of the head.
Using the smallest of the wefts, take on and clip it onto your head at the back. Make sure the middle clip gets as close to your roots as possible. If you have fine hair, tease a section out first. This will help the weft remain secure and not fall out. Add hairspray to provide more traction and adherence. Natural hair that is very clean often needs the extra help from a few spritzes of hairspray.
Once you get the first clip in securely, work on adding the side clips. These go as close to your face as you can get them. Be sure the wefts do not bunch up at the top. The photo below shows the first weft after it has been installed. The hair is now ready for the second weft.
Photo: Pixabay
STEP 2
Now that the first wefts are in securely, take down half of your natural hair. Make sure it is free of any tangles. Take the next longest weft in the kit and attach it to your head the same way as you did the first weft. Start at the back of the head and attach the middle clip. Then, attach the remaining two clips to either side of your face. If your hair is fine or very clean, you may want to tease it or add hairspray where the clips go. The longest wefts are for the back of your head in most kits
Here are photos showing the side weft clipped in on the left and another side weft clipped in on the right.
STEP 3
Most clip extensions come with two or four wefts that are of the same width. These are the ones that are meant to be installed on the sides of your head. Pull your hair up and over and clip it out of the way. Pick up one of the side wefts and attach it as close to your face as you can. Do the same thing to the other side of your head using a weft of similar width. Clip the rest of the clips by installing them to the back of your head as far as the weft lets you.
STEP 4
After completing step 3 you should be left with two or four small, one-inch wide wefts. These are for the front of your head. These can be trickier to place and depend on the thickness of your natural hair. One way to install them securely is to let down all of your hair. Now clip in the wefts where you notice any gaps. Remember that these clips are meant to frame the face.
Lift a few inches of your own hair over the weft and clip the weft in so that it is covered with natural hair. Depending on your hair and the style you choose, you could also wear the three smaller wefts on one side of your head and the rest on the other.
Categories

New Posts

Hot Posts

Tag Cloud